Just after Thanksgiving 2017 I asked a bunch of LCMS pastors and church leaders for some help. The question was basically, are offering envelopes useful? And what should Lutheran Bible Translators be doing in relation to offering envelopes.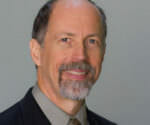 Over 500 pastors responded to my request for help. I know the request came at a busy time, and some simply did not have had time to respond. All who did have my profound appreciation.
Here's what I learned – you may find it interesting like the pastor who said: "The percentage of our membership that uses envelopes is declining and we are also trying to determine the best ways to assist our members in their giving."
44% of the responses said "No thanks". While that seems like a lot, there were many reasons:
Some mentioned that they are already fully committed to other mission activities.
Others said they do contribute to Lutheran Bible Translators, but would not find envelopes helpful. ("A personal visit is MUCH better" was a repeated theme. Several mentioned recent or upcoming LBT missionary visits as the preferred way to involve people.)
Several mentioned that while some members still give through envelopes, rarely are any of the special offering envelopes used. When their members give to a specific ministry, they do so directly.
Many gave no specific reason.
Another 28% of the responses specifically said that the congregation no longer uses offering envelopes of any type. Many of the accompanying notes mentioned the fact that most younger people give through electronic means, so envelopes seriously declining in use. This is a very wide trend.
9% of the responses said that if we restarted with Concordia Publishing House, to let them know and they would sign up for Lutheran Bible Translators special envelopes through CPH. Ok, I'll make that happen. We know that the 2018 envelopes were ordered months ago. You'll hear from us next year for 2019.
19% of the responses encouraged us to send envelopes directly to the church. Many of these churches also said they don't use regular envelopes, but they do have special offerings for mission work. They'd welcome a chance to participate in the larger Bible translation work.
All-in-all, about 1/3 of everyone who responded actively supports Bible translation.
As a Lutheran, that is so meaningful to me. Why? Because that Word transformed my own life. As Paul says in Col 1:6,
"This same Good News that came to you is going out all over the world. It is bearing fruit everywhere by changing lives, just as it changed your lives from the day you first heard and understood the truth about God's wonderful grace."
Thank you for your love for God's Word, and for sharing it with people who otherwise would not have access to it or the message of Christ Jesus.