Rest. God rested after creation, a sign of completion and abundance. We can rest in God's abundance and be completely dependent on Him. How do we rest? What does it look like?  Join Ali Federwitz and co-hosts, Emily Wilson and Rich Rudowske, to discuss the idea of Sabbath rest, spiritual health, and how we can clue our bodies, friends, families into knowing that it is time for rest.
"He has given me His abundance, His completeness. And I am trusting that in Him all things are complete." – Ali Federwitz, member care coordinator, Lutheran Bible Translators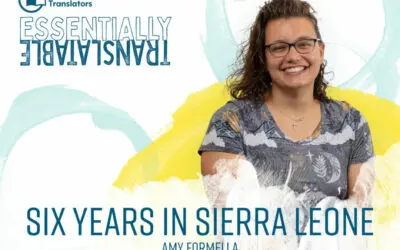 Episode 88: Six Years In Sierra Leone | Amy FormellaAugust 18, 2023In this episode of the Essentially Translatable Podcast, Rich Rudowske and Emily Wilson interview Amy Formella, a Lutheran Bible Transators' missionary to Sierra Leone. Amy shares about her background,...