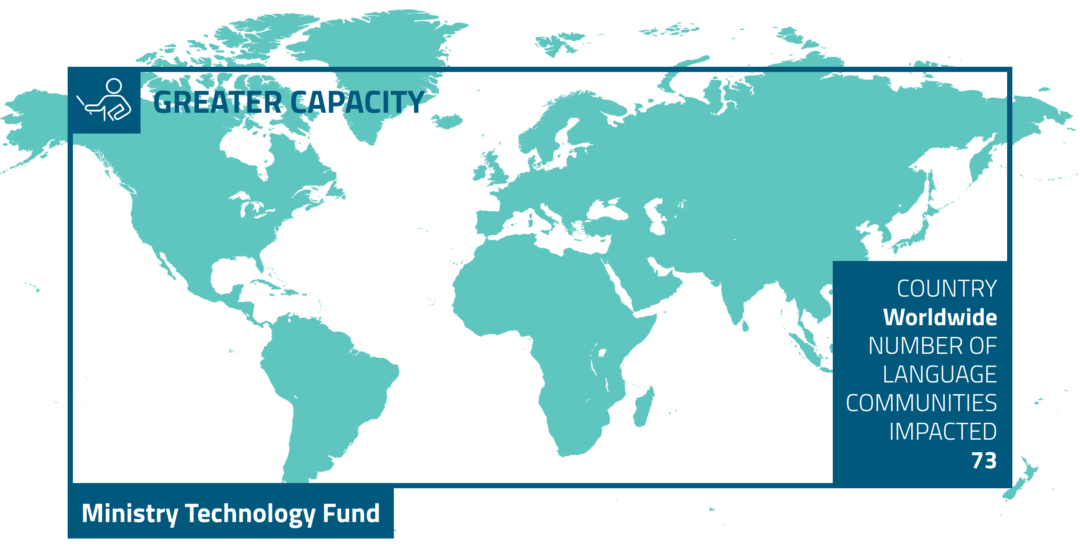 Translation teams are equipped with laptops and software to facilitate the translation and Scripture engagement processes. But conditions on the mission field – high humidity, ocean air, dust and sand – are destructive to a computer's hardware. It is essential to purchase high quality machines. This ensures optimal function and avoids delays (of a month of more) if a machine needs to be sent out for repair. Even with better products, laptops typically need to be replaced every three to five years for the entire language program team. 
Laptops are more than simply tools for an everyday workplace. Equipping partners with the technology to efficiently do their work improves the quality of translation and Scripture engagement materials. 
GOALS
Provide ministry partners with 76 new laptops to use in ministry programs over a 3-year period. 
Provide training for partners in Bible translation software.
IMPACT
Having reliable equipment avoids breakdowns and subsequent production delays. 
The latest updates in programming and equipment insures efficiency and quality control over translation and Scripture engagement materials. 
Pray that the laptops that are distributed will be a blessing to the Bible translation and Scripture engagement programs in which they are placed.
Pray that those leading the training in the use and maintenance of the laptops and programs will be able to clearly communicate the best use for these resources.
Pray that God will raise up local language speakers to serve as team members who are enthusiastic to learn the use of new technology and tools.
Equip partners around the world with the tools they need to provide their communities with deeper access to Scripture in the language that speaks most deeply to their hearts. 
Want to get involved?
Contact a recruiter and see
what options are available!