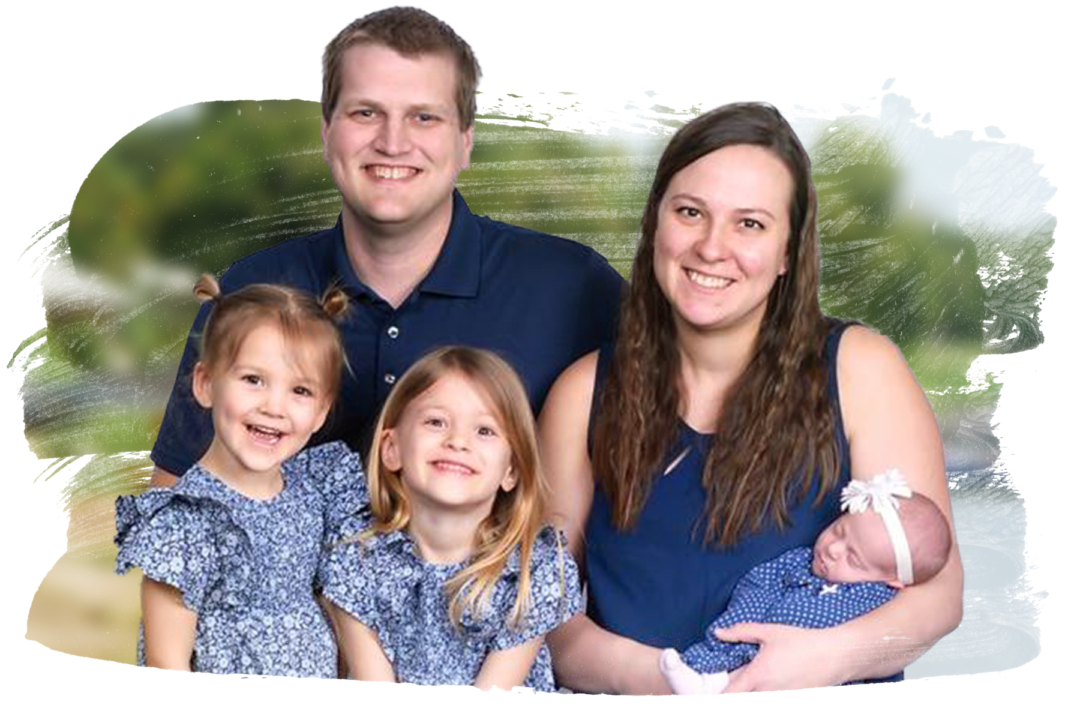 Rev. Andrew and Alexis Olson
Rev. Andrew and Alexis Olson are excited and honored to serve the Lord their Savior through assisting with Bible translation work in Tanzania.
At age 13, Andrew's family was called to teach at a Bible College in Tanzania for nine months. During this time, he felt the call to serve in Bible translation ministry. Andrew received a BA in Christian Ministry from Northwestern College in St. Paul, Minnesota. He then spent a year in Uganda helping to translate curricula for the Ambassador Institute. Upon his return to the U.S, Andrew attended seminary and received a Master's in Divinity in 2017.
When Alexis was 17, she and her family moved from North Carolina to Uganda to serve as missionaries. She saw the great need for the soul-saving Gospel of Jesus Christ to spread across the world.
Andrew and Alexis were married in 2015. They have three children, Mariah, Selah, and Eliana.