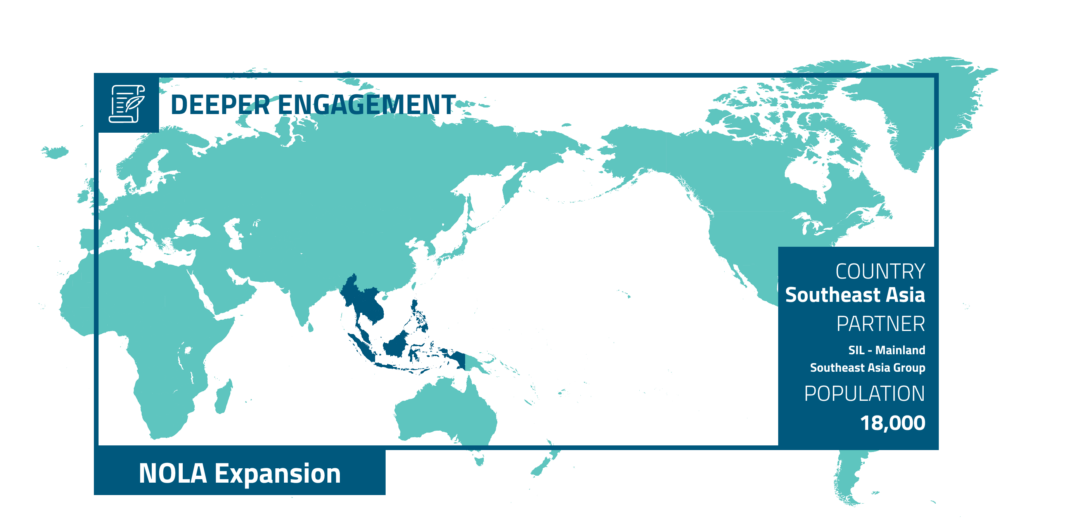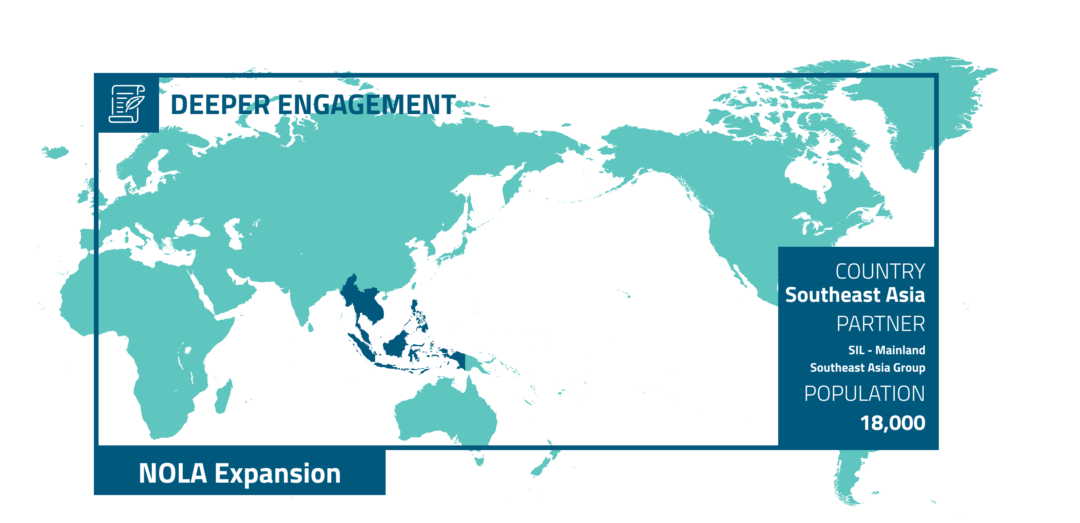 NOLA expansion is a multi-faceted project that includes linguistic and sociolinguistic research in two largely unreached minority language communities in Southeast Asia. Neither language has a written format. Assistance with the development of liturgical songs has been requested. Meeting this need will lead to wider community participation in language research and the development of Scripture stories.
Interaction with these language groups will allow project personnel to study language structure and create preliminary writing systems. Community needs can be met by producing stories and health lessons that can be distributed electronically. As relationships grow and people gain interest, initial language development activities will lead to future Scripture engagement through oral, digital and print formats. 
*pseudonym used because of sensitive situation 
GOALS
Complete the drafting of 5 oral stories from the Gospel of Luke. 
Provide easily accessible Scripture engagement materials. 
IMPACT
Language communities are supportive of research efforts. 
Scripture engagement materials are being used and shared. 
Pray for good relationships between researchers and language communities.
Pray for safety as information and data is collected in this sensitive area of the world.
Pray that the NOLA project will lead to future Bible translation work.
There are many unreached peoples throughout the world. An understanding of their cultures and language structures is vital before comprehensive Bible translation projects can begin.  
Want to get involved?
Contact a recruiter and see
what options are available!