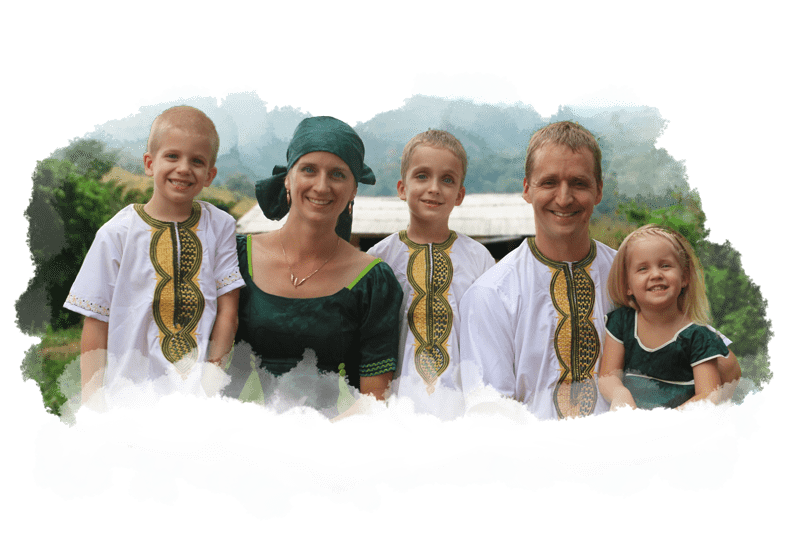 Rev. Mike and Kara Kuhn, have been doing missionary work for Lutheran Bible Translators in Canada since January 2012 and are currently working on a New Testament translation with the Nizaa people of Cameroon.
Mike was born and raised around Edmonton, Alberta, Canada. He became interested in overseas mission work while volunteering for LCMS—World Mission in Guinea, West Africa (1999-2000). After that, he attended Concordia Lutheran Seminary in Edmonton, and went on to serve the Lord and His people at Foothills Lutheran in Calgary, Alberta, as a pastor from 2004 until 2011.
Kara was born in northern Saskatchewan, raised in Winnipeg, Manitoba, and spent her high school and college years in Calgary. She received her B. A. (French) and B. Ed. from the University of Calgary.
Since their marriage in May of 2006, God has blessed the Kuhns with three children: Tobias was born in May 2010, Gideon in February 2012, Gloria Joy in October 2014.