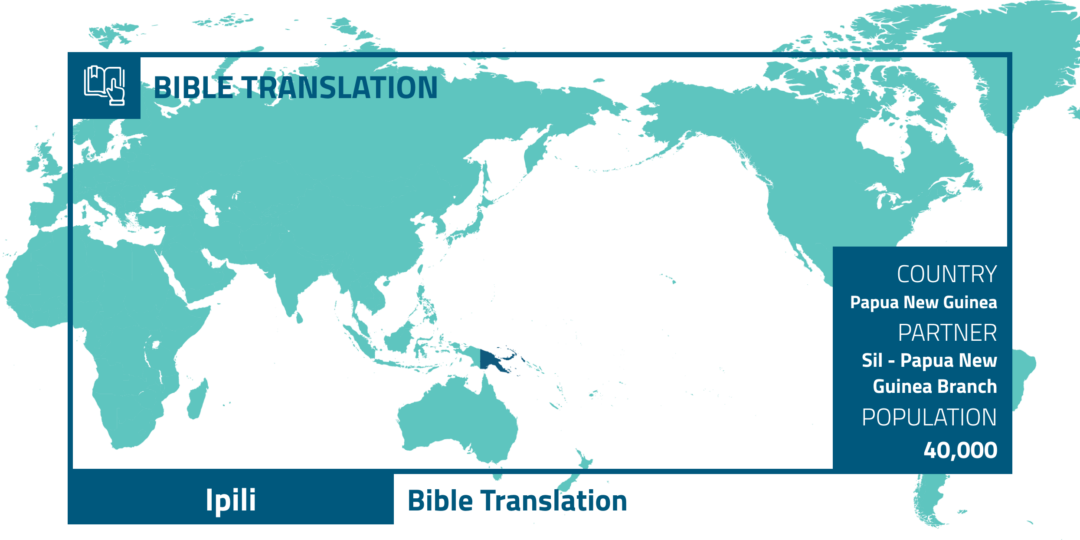 "People enjoy listening to the Ipili New Testament, but now they want more."
Pastor Mandita Kunama is helping translate the Old Testament for his people. He makes periodic visits to Ipili villages so Ipili speakers can review and give feedback on translated Scripture portions. "People want to learn to read their language," he reports.
The Ipili people of Papua New Guinea received the New Testament in both printed and audio format in 2009. As work continues on Old Testament translation, efforts are being made to encourage greater use of Scripture throughout the Ipili community. 
The Ipili Bible Committee will enhance literacy and Scripture engagement efforts through training and awareness activities in local churches. As more Ipili people learn to read and gain access to Scripture resources – phone apps, the Jesus Film in Ipili, and Old Testament portions – people will grow in faith and share the Gospel with others. An increased participation in Scripture activities will lead to the growing willingness of churches and individuals to offer financial support to the program. 
GOALS
Prepare Genesis for printing.
Implement Scripture engagement activities to educate and involve more people in the language project.
IMPACT
More people are sharing God's Word through increased availability of Scripture resources.
The Ipili community is actively supporting the project through prayers and funding.
Pray for the establishment of a successful literacy program.
Pray that the Ipili continue to grow in faith as they utilize Scripture resources.
Pray that more individuals will show interest in becoming translators or literacy teachers.
As Old Testament translation continues, a multi-faceted Scripture engagement program will provide the Ipili people with a variety of ways to read, hear and understand God's Word.  
Want to get involved?
Contact a recruiter and see
what options are available!