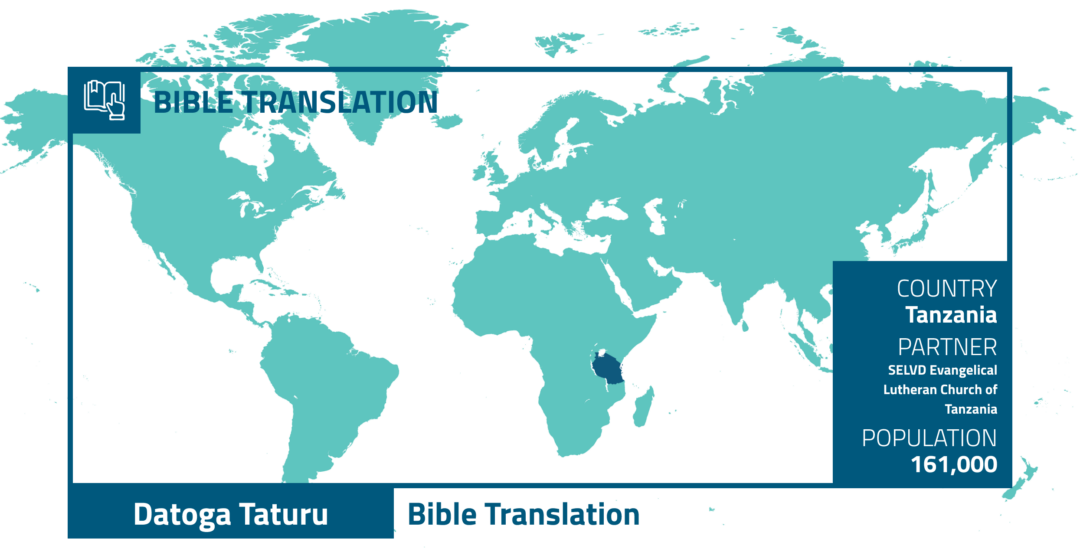 The Datoga (Taturu) people live deep in the Serengeti. For many years, they traversed the region grazing their sheep. However, increased conservation efforts now protect the delicate ecosystem, which also restricts the Datoga people from utilizing much of their historic grazing areas.
The South East of Lake Victoria Diocese (SELVD) sees Datoga and the difficulty they face – very real and complex societal challenges. As they lose their traditional way of life, the Datoga must find a new purpose. They need education, health resources, Bible translation, language development, and new ways to make a living.
The SELVD vision is to help the Datoga in body, mind, and spirit. Right now, a small group of Christians is dreaming and working to see their people flourish in every way. They carry hope in Christ that helps them imagine another way. 
Scripture is more than words – it brings hope, life, and transformation. Lutheran Bible Translators will work closely with the church to link translation to ministry efforts. Caring for physical needs creates pathways to share Scripture.
GOALS
Receive training and begin the process of training.
IMPACT
Bible translation is part of the SELVD dream to provide holistic support to the community. 
Pray for translation training to equip the team with confidence.
Pray for the Datoga Taturu people as they learn a new way of life.
Pray that the holistic support opens opportunities to share the Gospel.