"No schools, no development, no social gathering… And sick people refuse to go to hospital, fearing to catch ebola. Doctors fear to treat sick people fearing to catch Ebola."
We're doing a
series of posts
that highlight people from four of our partner organizations that minister in the countries hardest hit by ebola. LBT has 87 national colleagues working in over 25 languages in Liberia and Sierra Leone. Their lives and ministries have been imperilled by Ebola and it's effect on their nations. LBT's Ebola Crisis Assistance campaign aims to help these brothers and sisters, both to remain safe and to press on in our joint efforts. Sign up
here
for future ebola updates.
Today's update is excerpts from communication with TISLL's program manager who has helped distribute some of the funds from LBT donors.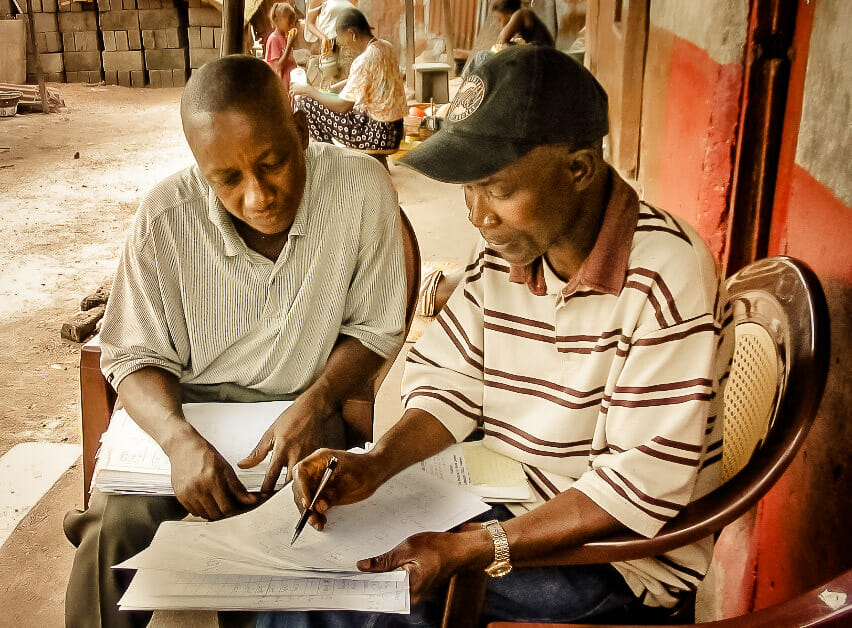 "…I write to extend our since thanks to LBT and other partners for their continued prayer support for us as TISLL workers and the country at large. It is our belief that such prayers are highly helpful in our fight against the spread of the Ebola disease in Sierra Leone. Our experience with this disease is very pathetic and worrisome. The issue of it having no correct medical treatment is making us feel very hopeless and stressful. It has killed many people in our country and still continues to threaten many more lives. WHO projected 20,000 people to die in Sierra Leone, Guinea and Liberia out of this disease. This type of report plus many others are making us feel very stressful. We now only depend on God for his mercy and protection against this deadly disease. Our lives are very vulnerable and at stake. In addition to this, the standard of living is on the increase causing a lot of starvation on us Sierra Leonean due to the quarantine of villages and town where local food stuff are transported to the capital city Freetown. We will therefore appreciate your humanitarian assistance as partners in addition to your prayer commitment."
And again, later…
"As you might have heard from the recent report that Sierra Leone was unable to reach 70% target fight against the Ebola disease. This means the disease is still ahead of us. So suffering and death toll of Sierra Leoneans are still in the increase. No schools, no development, no social gathering and sick people refuse to go to hospital, fearing to catch ebola. Doctors fear to treat sick people fearing to catch Ebola. Pregnant women bleed to death during delivery period with little or no help at all. Some people struggle to death in their homes without any care. All sicknesses are ebola suspected cases. The situation is terrible."
Lamin Kargbo lives with his family in Freetown, Sierra Leone, where the outbreak is growing quickly right now. He serves as the Program Manager for LBT's partner The Institute for Sierra Leonean Languages (TISLL). Lamin and his team supervise over 100 community-based literacy classes in rural Sierra Leone. Lamin's passion is to open the eyes of adults who never went to school and teach them to read and write their language. Through reading mother-tongue Scriptures, many come to saving faith in Christ.