[wpc_countdown theme="flat-colors" now="1433264144986″ end="2148″ bg="#fff" padding="5″]
…to Concordia, Missouri!!
Relocating to Concordia will allow us to focus our energy on our international ministry while our new partner organization, Saint Paul Lutheran High School, manages facilities issues for us.
The lower cost in Missouri will enable us to put as much of our resources into overseas work as possible. Concordia also provides good facilities for visiting missionaries. And Concordia's location, about 300 miles from the geographic center of the U.S., makes it accessible for those who will be visiting churches and donors. It's also within a day's drive of our friends in Chicagoland!
Any move is stressful. Our LBT staff in the U.S. is being particularly hard hit. Please pray for peace, comfort and clarity as we deal with tough decisions, logistics, and all the other issues associated with a major relocation.
Of course, our main focus has always been and continues to be serving those who do not have God's Word in their own languages. Bible translation and Scripture engagement programs will continue uninterrupted.
This move gives us a wonderful opportunity to examine everything we do and ask whether each activity is giving us the most "bang for the buck" to accomplish our mission. I know that you agree that our resources should be used in a God honoring and cost effective way.
For the latest updates about the move, be sure follow us on Facebook.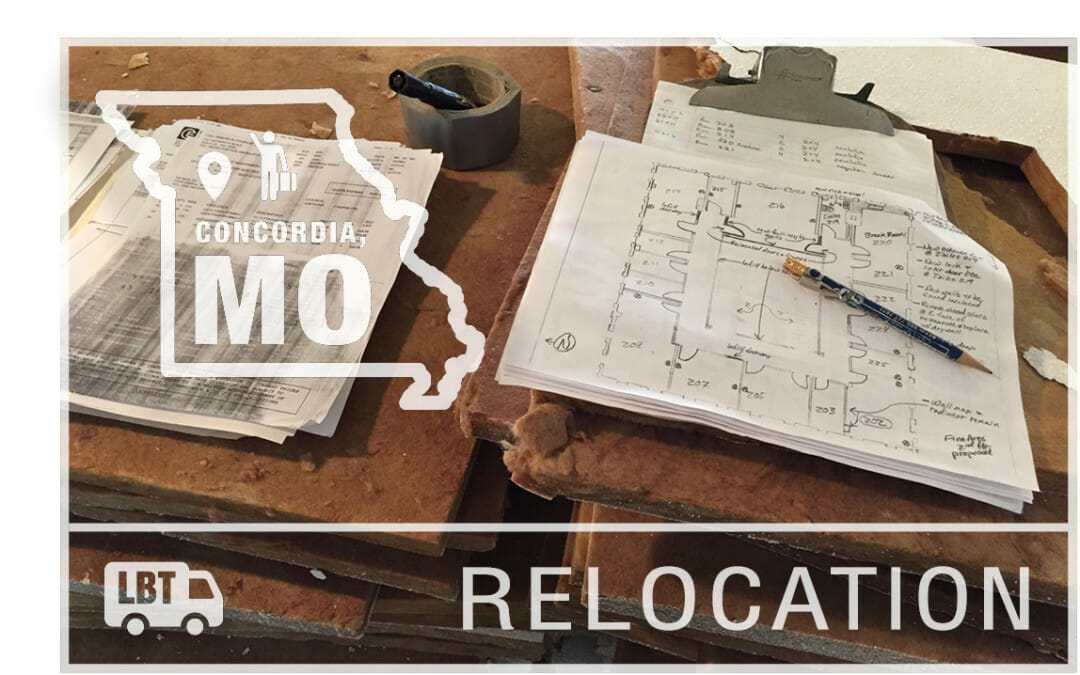 Today marks one week since the moving truck pulled up to the front doors of LBT's new international office in Concordia, Missouri! Unpacking took most of the day, along with a lot of muscle and a lot of sweat (it was in the 90s).  We're still putting desks together...
Pray for the Beautiful Feet Mission Conference this week that God will continue to work in the hearts of those who are discerning their calling. Pray for Rebecca Rudowske to walk in the light of Christ, her Savior. Give thanks for three workshops this year for six...