Episode 7: Modern Day Tower of Babel
How many languages can one country contain? Nigeria has 515! 
How much work is there still to do in bridging the gaps and bringing the Word of God to these communities in their own language?  
Join Rev. Linus Otronyi and host, Rev. Rich Rudowske to discuss the first requirement in all mission, minority languages, and more.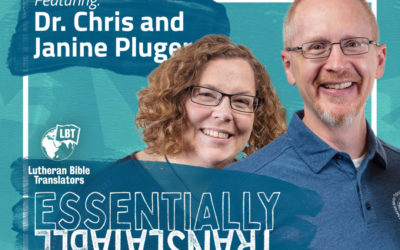 Episode 33: Open DoorsJuly 9, 2021From day zero, it was a community effort. There were so many people who were fired up about what we were doing. And so many people wanted to be involved.   –Dr. Chris Pluger  Dr. Chris & Janine Pluger served in Zambia...