Episode 7: Modern Day Tower of Babel
How many languages can one country contain? Nigeria has 515! 
How much work is there still to do in bridging the gaps and bringing the Word of God to these communities in their own language?  
Join Rev. Linus Otronyi and host, Rev. Rich Rudowske to discuss the first requirement in all mission, minority languages, and more.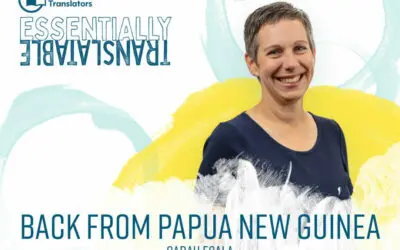 Episode 87: Back from Papua New Guinea | Sarah EsalaAugust 4, 2023In this episode of the Essentially Translatable Podcast, Emily Wilson interviews Sarah Esala, Lutheran Bible Translators' regional director for Southern & East Africa + Pacific. Sarah shares her...