Episode 1: Mission Then and Now
In our inaugural episode, we interview Lutheran Bible Translators CEO, Dr. Mike Rodewald. 
We take a look at what mission was like then and now.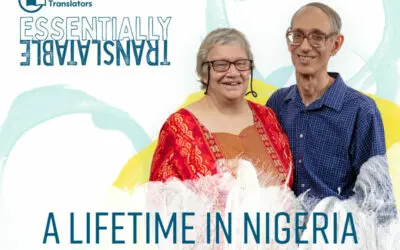 Episode 92: A Lifetime in Nigeria | Rev. Chuck and Karen Tessaro October 13, 2023 In this episode, we sit down with Rev. Chuck and Karen Tessaro, missionaries who have been serving in Nigeria since 1985. The Tessaros share their experiences working on translation...