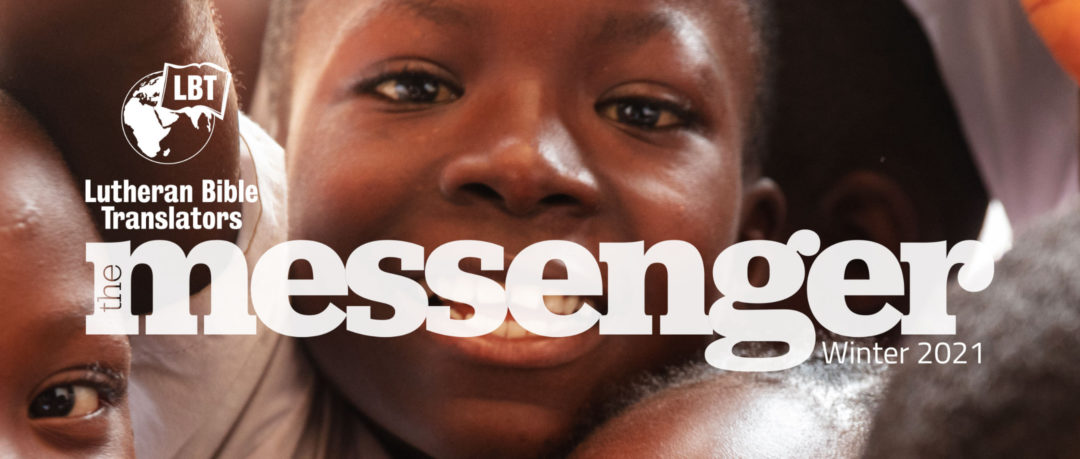 In this issue of The Messenger – the official quarterly periodical of Lutheran Bible Translators – share in the glow of blessings God's Word has brought across the globe! Join in the eager anticipation of reading for the first time. Learn about the listeners of a new audio Bible. God's Word is changing lives around the world!
From the Corner Office
Dear Reader:
I visited a remote location in the Kalahari Desert in southern Africa. It was desolate. When the sun set without electricity or moonlight, it was deep dark. There was no man-m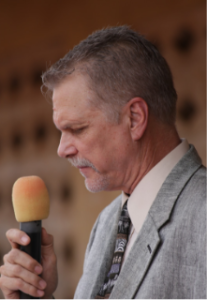 ade orientation.
I wandered away from my sleeping quarters to stare at the stars and found myself straining to identify landmarks to get back. The glow of a cooking fire drew my eyes. It was small but it served as a beacon. I knew the direction.
The world sometimes seems a dark and despondent place. But the world's story is not ours. We are in God's story of salvation through Jesus – hope and victory over darkness. God calls, faith glows and He uses us that others are pointed to the same story of salvation into which He has called us.
God uses us for His purpose – to bring direction and light to the world through Jesus. There is no other purpose.
I am grateful for your part. Thank you for participating in God's story of salvation by pointing others to faith through your gifts and prayer. You give them direction. You put God's Word in their hands.
In Christ,



Dr. Mike Rodewald
CEO and Executive Director