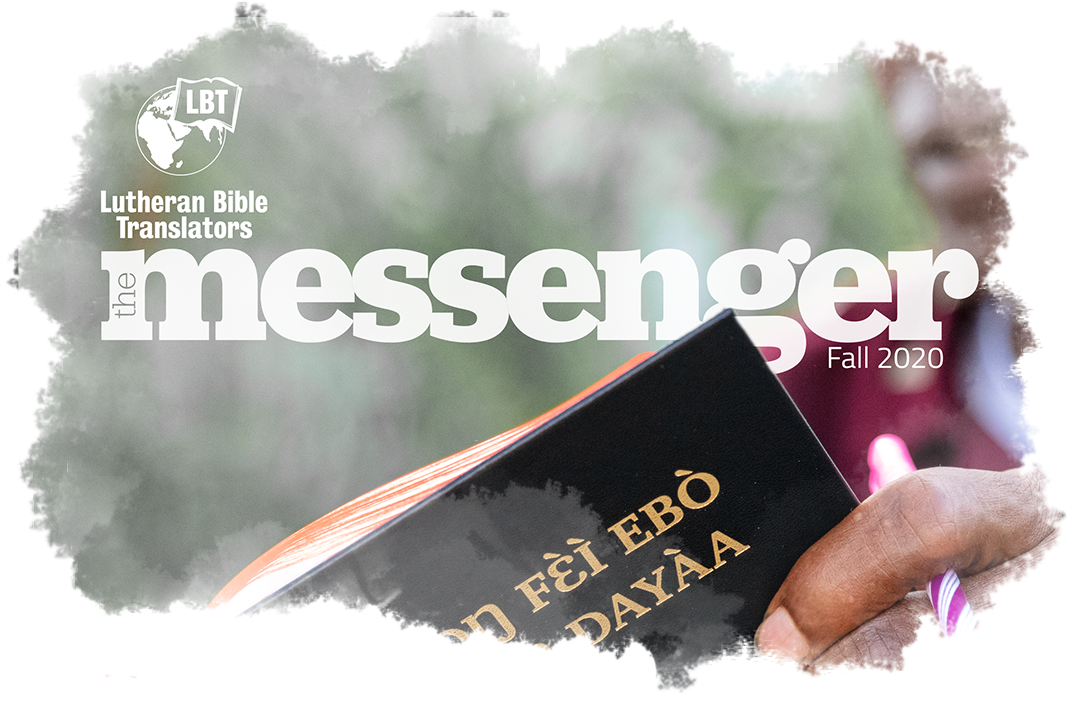 In this issue of The Messenger – the official periodical of Lutheran Bible Translators – join in the dedication of God's Word in the Gola language! Journey to Africa through pictures. Discover the treasure that was sealed in faith and waited for 40 years for God's timing. Learn more about missionaries. God's Word is changing lives around the world!
From the Corner Office
Dear Reader: When I first entered a remote African town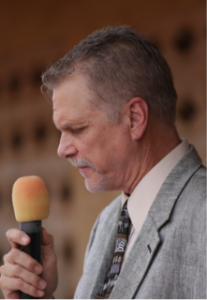 to learn language, I found that learning from scratch is difficult. How do you pronounce kpa, gba, mba, nda, nga? Then the tone – a different melody plus same set of syllables equals a different meaning – ndà 'its mouth' and ndá 'my mouth'! But that was not all. The local thought-processes were also different! Neuroscience studies show that brain-process is different from culture to culture. We might all come to the same conclusion but how our brains get there is not the same! When we use our own languages and thought-processes to present the gospel to those from different cultures, there are barriers. They just can't understand! We talk different. We act different. We think different. No wonder there is anxiety and lack of understanding among the peoples of the world. But God gives us good news. We learn through the words of Scripture, "…while we were yet sinners, Christ died for us (Romans 5:8)." That message is translatable. Our brains understand through our own languages – our own thought-processes. And we come to the same conclusion through the power of the Holy Spirit – Jesus is our Savior. The world's unity comes only through Christ. It is not about how we look or act, but about understanding and knowing Jesus. Thank you for serving in God's story of salvation with your gifts and prayers that the whole world might understand and know Jesus too.
In Christ,


Dr. Mike Rodewald CEO and Executive Director