Episode 16: Literacy in Sierra Leone
What does it mean to be able to read God's Word in your heart language? Rev. John Bundor shares about literacy efforts in Sierra Leone and the life-changing role of God's Word in this ministry. Join Pastor Bundor and host, Rich Rudowske to discuss many topics, including: a typical literacy program, the necessity of the written word along with the ability to read, and why investing in Sierra Leone literacy efforts is worth your time and money.
"But when you communicate to them in their own language, they will grasp the Gospel with their two hands."  – Rev. John Bundor, president of Christ Evangelical Lutheran Church of Sierra Leone, and literacy coordinator with The Institute of Sierra Leone Literacy (TISLL)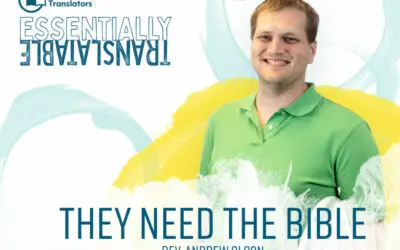 Episode 74: They Need the BibleFebruary 3, 2023Opportunities are emerging to connect with language communities without Scripture. Founder of They Need the Bible Rev. Andrew Olson describes how technology and innovative methods are building bridges to hard-to-reach...