Episode 3: Healthy Approaches to Transition
How do you deal with change? Everyone experiences trauma – to different degrees. Join Ali Federwitz, Member Care Coordinator for Lutheran Bible Translators, and host, Rev. Rich Rudowske to discuss transitions, reasonable expectations, communication, and so much more!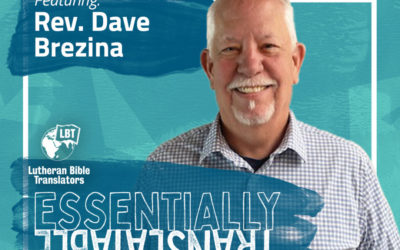 Episode 34: Opportunity to Share July 23, 2021 When that Word is put in the language that I learned at my mother's knee, that I grew up with, that I understand to my core, and I hear God's Word coming to me, that's my God.  –Rev. Dave Brezina  Rev. Dave Brezina serves...