Episode 3: Healthy Approaches to Transition
How do you deal with change? Everyone experiences trauma – to different degrees. Join Ali Federwitz, Member Care Coordinator for Lutheran Bible Translators, and host, Rev. Rich Rudowske to discuss transitions, reasonable expectations, communication, and so much more!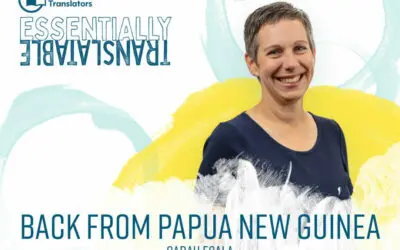 Episode 87: Back from Papua New Guinea | Sarah EsalaAugust 4, 2023In this episode of the Essentially Translatable Podcast, Emily Wilson interviews Sarah Esala, Lutheran Bible Translators' regional director for Southern & East Africa + Pacific. Sarah shares her...