Episode 2: Experiences of a Lifetime 
Join host, Rev. Rich Rudowske and guest, Jim Laesch, Lutheran Bible Translators (LBT) Regional Director as they discuss the historical work of Bible translation. Jim will also share about work happening in southern and east Africa, offering a variety of stories from more than 46 years of experience.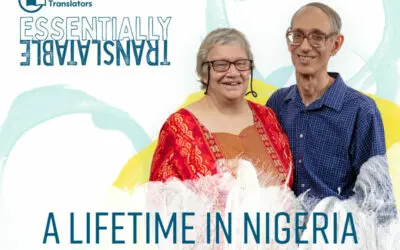 Episode 92: A Lifetime in Nigeria | Rev. Chuck and Karen Tessaro October 13, 2023 In this episode, we sit down with Rev. Chuck and Karen Tessaro, missionaries who have been serving in Nigeria since 1985. The Tessaros share their experiences working on translation...