Episode 54: Lives are Changing
Follow Mark and Marie's* story in God's mission. Discover how the Lord is working even in the hard-to-reach regions of the world. 
*Due to the sensitivity of their work, pseudonyms have been used.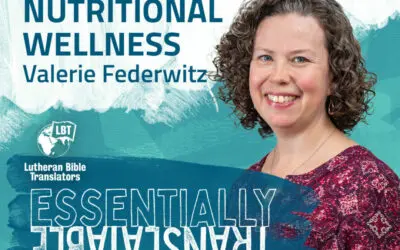 Episode 66: Nutritional WellnessOctober 14, 2022"It's not widely talked about, but I think stress is one of the biggest threats to overall health." — Valerie Federwitz Lutheran Bible Translators' Nutrition and Wellness Consultant Valerie Federwitz provides support for...