We celebrate the incarnation of the Son – fully God and fully man – at Christmas.
Dive in as Director for Program Ministries Rev. Rich Rudowske shares how the Bible must also be incarnate in the language people understand best.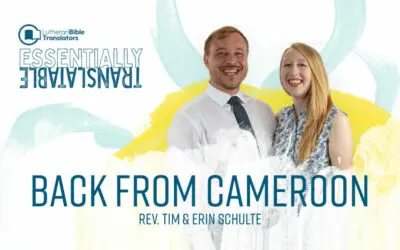 Episode 79: Back from Cameroon April 14, 2023 Tim grew up in Africa, but this was Erin's first time to the continent! Missionaries Rev. Tim & Deaconess intern Erin Schulte shared about their recent visit to Cameroon to meet the Subula language community, who they...