Episode 44: In the Details
How can the Bible be authoritative if we aren't sure we have the "right one"?
In this episode:
An Introduction to Textual Criticism
What You'll Find at the Museum of the Bible
Electrifying Impact of Luther's New Testament
Dr. Jeff Kloha is the Chief Curatorial Officer at the Museum of the Bible. He manages the Museum of the Bible Education, Scholars Initiative, Exhibits, Curatorial, and Collections departments.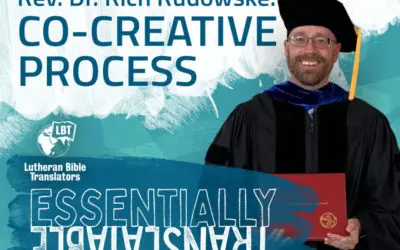 Episode 57: Co-Creative ProcessesJune 10, 2022You'll want to listen to this episode!  Lutheran Bible Translators' Executive Director Elect Rev. Dr. Rich Rudowske becomes the interviewee — sharing his research and insights in Bible translation. ​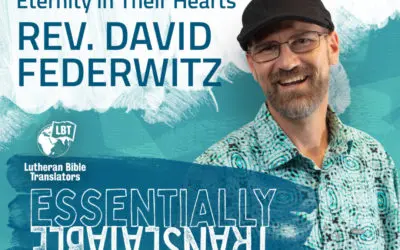 Episode 56: Eternity in Their Hearts May 27, 2022 "But when God's Word is translated into another language, it enhances the whole Christian Church's understanding of God's love in a whole different way – in a whole different meaning."  — Rev. David Federwitz Be...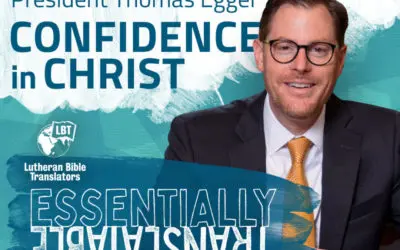 Episode 55: Confidence in ChristMay 13, 2022"Luther knew from his own experience, as well as from the testimony of Scripture, how powerful and life giving the written words of God are and what a firm confidence they give us in Christ and His plans and promises for...