Daily Bible Reading Guide: May God bless you as you read, study, and rejoice in His precious Word!
(Please note: Guide is meant to be printed on 8-1/2 x 11 paper.  PDF may not print correctly with Firefox.)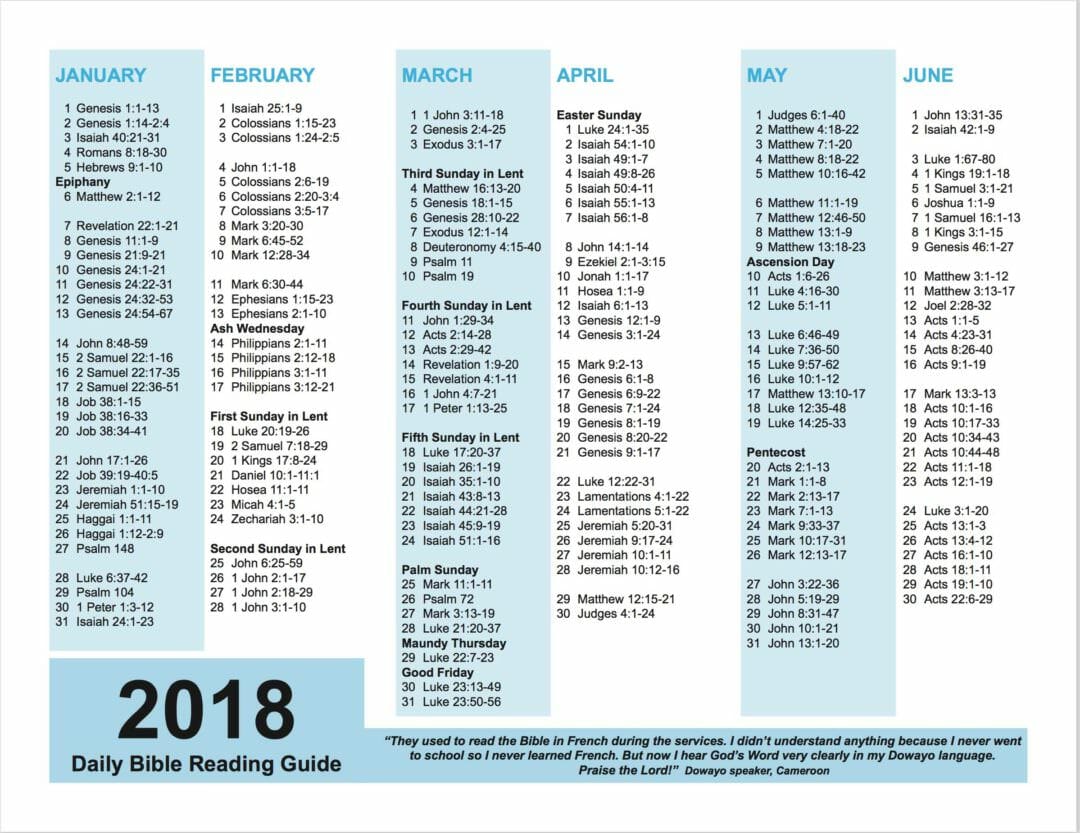 IS IT TIME TO DO SOMETHING?
If you feel that God may be leading you towards missions as a career, we may have a place for you.
If you wish to make a financial contribution to Bible translation, you may do that here.