Episode 6: Composing Scripture Songs
Is music a universal language? What is the value in setting Scripture to music? Consider the power of engaging through composing your own Scripture songs.
Join Rob and Eshinee and host, Rev. Rich Rudowske to discuss linguistics, ethno-musicology, and so much more!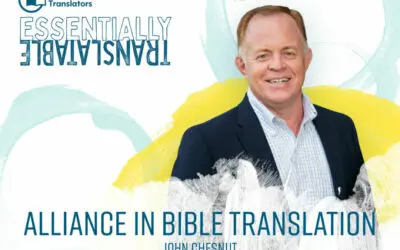 Episode 89: Alliance in Bible Translation | Dr. John ChesnutSeptember 1, 2023In this episode of the Essentially Translatable podcast, CEO Rich Rudowske and Emily Wilson interview Dr. John Chesnut, the President and CEO of Wycliffe USA. They discuss the partnership...