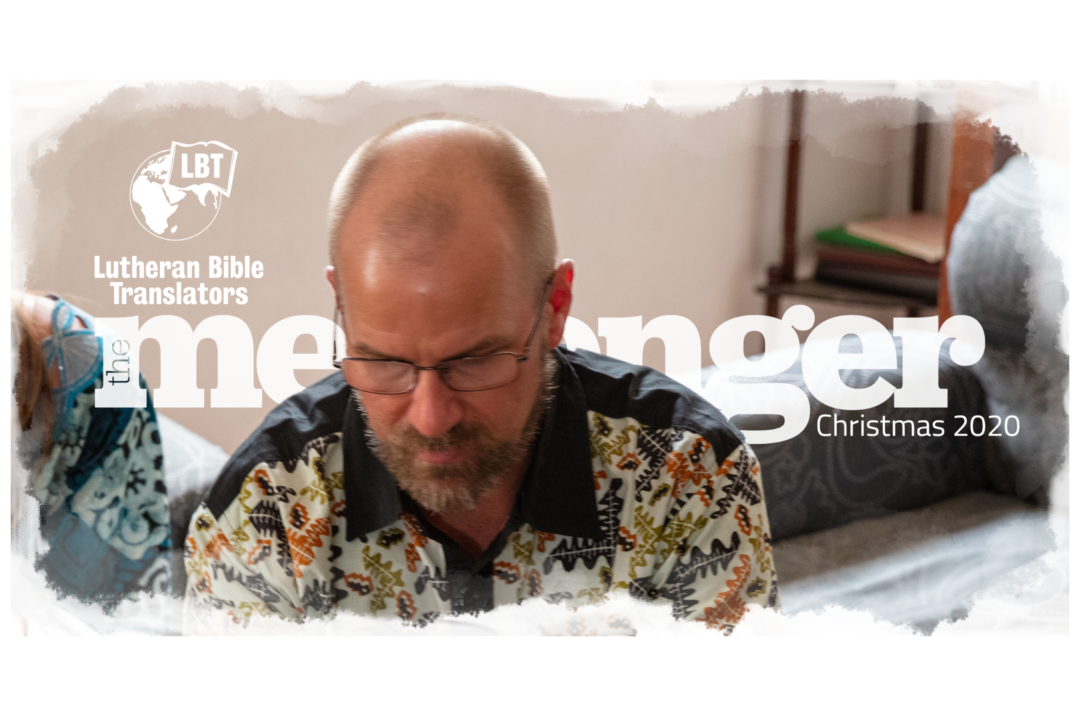 In this issue of The Messenger –
the official periodical of Lutheran Bible Translators – share in the blessings God's Word has brought across the globe! Learn more about the varied supporters of LBT. Discover God's perfect timing and a life's work fulfilled. See what's happening with LBT's International Office now and over the past 5 years. God's Word is changing lives around the world!
If you would prefer to see Messenger as a PDF, click on this link to get the PDF: Messenger Christmas 2020
From the Corner Office
Dear Reader:
"Africans are hospitable! Americans are charitable!" In African cultures, resources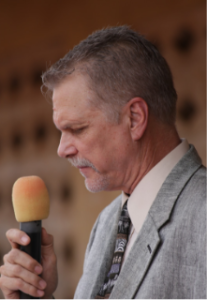 are shared with family, friends, and neighbors close by. Those from US cultures often seem more willing to be generous for causes afar than to share with those close by.
I enjoy the difference in cultures. Looking through another's eyes, brings insight. So it is with the concept of 'sharing.' 
Early in service overseas, I lived in a remote town in northern Liberia. Someone asked to use my hammer. He didn't bring it back. I had to go looking for it. His concept, of what I considered 'borrowing and return', was not the same as mine. Rather to him, we 'shared' equally in my hammer and I could come for it any time! At the time I was not impressed.
God calls us to share the good news of Jesus. We could be technical and share through Bibles that people don't understand. But a 'technical share' isn't the answer. Jesus' parable of the widow with her two small coins (Mark 12:41-44) provides clarity – sharing is giving from the heart.
In God's story of salvation, we share in response to His gift of salvation. In Bible translation, the Word enters our heart through our own language. We respond. God uses our time, prayer, resources, talents. People in remote language communities hear the story of salvation through Jesus in their own languages.
From heart to heart. That is a great share.
In Christ,



Dr. Mike Rodewald
CEO and Executive Director