The book of Acts contains many powerful stories, none more so than the story of the Holy Spirit coming to the disciples. There was the sound of a rushing wind. Flames appeared over their heads. And as the disciples opened their mouths and spoke to the crowds who came to the Jewish Pentecost celebrations about the amazing things that God had done over the past few years, the foreign visitors were stunned to hear them speaking in their very own languages from their distant homelands.
"…we all hear these people speaking in our own languages about the wonderful things God has done!"
Today, Lutheran Bible Translators is focused on making the Word of God accessible to people no matter what language they speak. Because many people are not – and may never be – literate, we want them to also be able to hear the amazing stories about what God has done.
In this year alone, LBT will be involved in Scripture recording projects in Liberia, Nigeria, Cameroon and Namibia.
You have an opportunity to be part of the story. Sign up for the LBT blog and like us on Facebook. Please share with friends and family how lives are being changed as people hear in their own language and understand for the first time what God has done for them.
Just think: if we work together we may be the last generation of Christians who will have the privilege of making God's Word accessible to people who have never before had it in their own language.
Share the mission, share His Word, share the joy of those who now know how wonderful He is.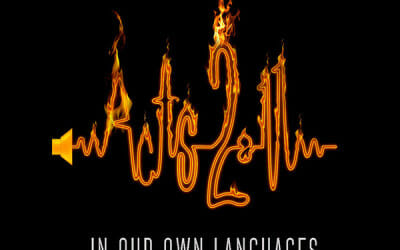 When we at LBT give the short explanation of what we do, it generally boils down to three things: Bible translation, literacy, and Scripture engagement. Seems pretty straight forward.  God's Word is translated into languages that have no Scripture and a manuscript is...

"Lord, call and send your messengers out into world. May we proclaim your Word even to the most distant and isolated people. Allow us the privilege to support and send our best. In Jesus' name, Amen."