Daily Bible Reading Guide: May God bless you as you read, study, and rejoice in His precious Word!
(Please note: Guide is meant to be printed on 8-1/2 x 11 paper.  PDF may not print correctly with Firefox.)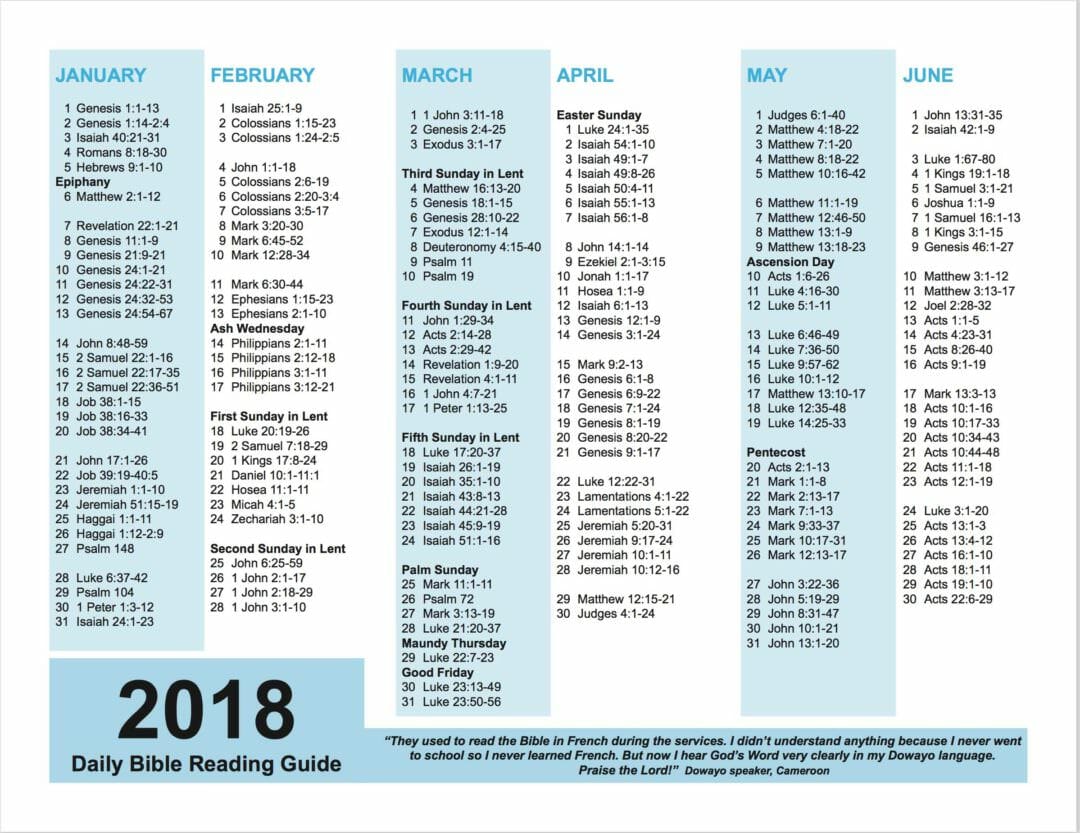 ARE YOU READY TO VOLUNTEER?
Lutheran Bible Translators is seeking Lutherans to serve overseas through the ministry of Bible translation and Scripture Engagement.
If you feel that God may be leading you towards missions as a career, we may have a place for you.
If you wish to make a financial contribution to Bible translation, you may do that here.